Submitted by Ms. Allana!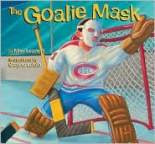 The Goalie Mask
by Mike Leonetti, illustrated by Shayne Letain, tells the true story of Jacques Plant who was a goaltender for the Montreal Canadiens during the 1950s, and who, due to a facial injury sustained while playing, was instrumental in changing the rules regarding masks.
See this book listed in our catalog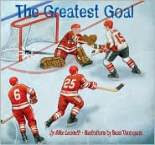 The Greatest Goal
by Mike Leonetti, illustrated by Sean Thompson, is a wonderful retelling of a fantastic series played between Canada and the USSR back in 1972. The story is narrated by the young author who recalls vividly, the excitement and apprehension of the whole country.
See this book listed in our catalog