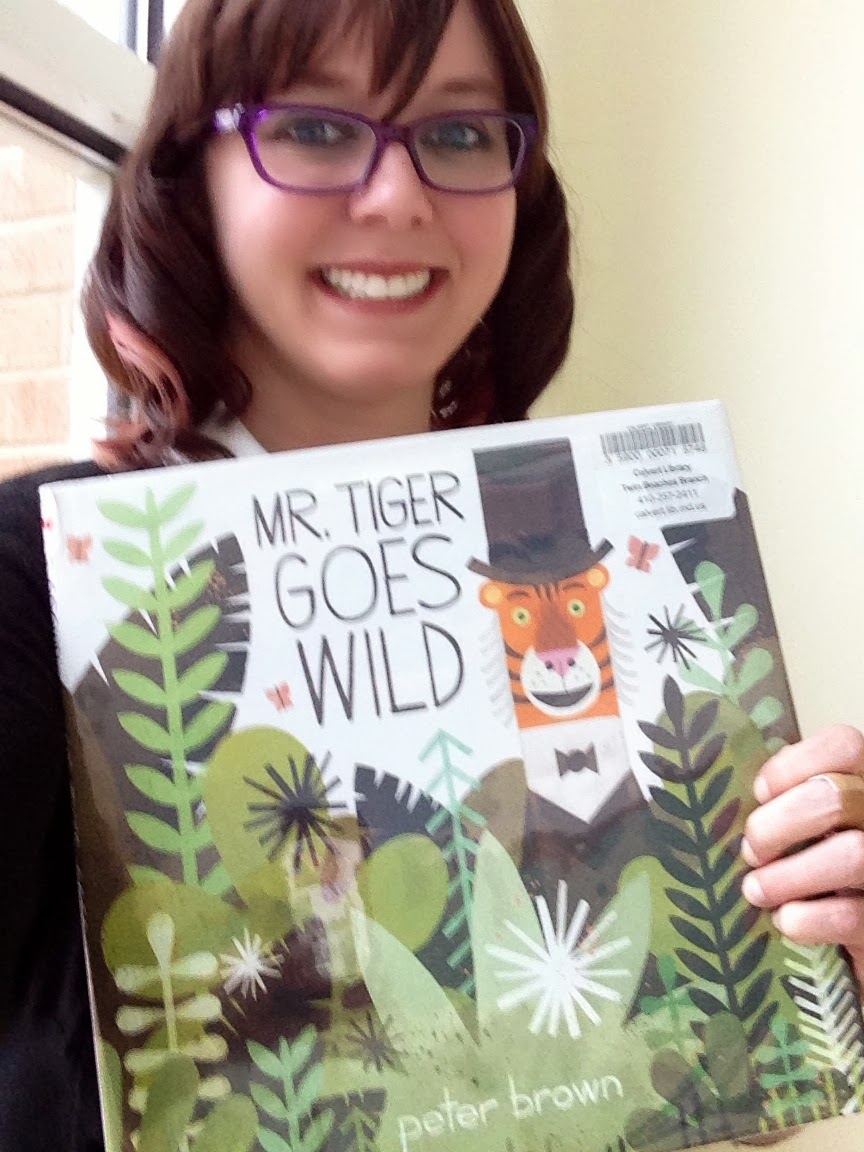 Ms. Tess had the esteemed honor to serve as a judge for the 2013 Cybils Awards, literary awards given each year by the blogging community. She helped judge the Fiction Picture Book Category, and the winner was Mr. Tiger Goes Wild by Peter Brown!
Mr. Tiger lives in a very proper world, with top hats and everything, and everyone is just fine with the way things are, thank you very much. Except for Mr. Tiger. Mr. Tiger is bored. He wants to have some fun. One day he decides he will be WILD! As Mr. Tiger gets wilder, and wilder, his friends find him more and more peculiar! They finally tell him, "If you must act so wild, kindly do so in the wilderness!" Mr. Tiger's response? "What a magnificent idea!" and off the jungle he runs, to run through fields, climb trees, swim in the river, and ROAR! But Mr. Tiger is a bit lonely. He misses his friends in the city, so he decides to go back, and finds that things have changed a little since he left… This is a heart warming book about being yourself! See this book listed in our catalog
Tess would like to take this time to thank her fellow judges, who made the experience so wonderful, and encourage you to visit their blogs! Thank you Jane Breen, Maria Burel, Myra Garces-Bacsal, Kerry Millar, and our magnanimous chair woman Pam Coughlan! Also, check out the other finalist books, that were so close to winning: Count the Monkeys by Mac Barnett, If You Want to See a Whale by Julie Fogliano, Journey by Aaron Becker, Open This Little Book by Jesse Klausmeier, Sophie's Squash by Pat Zietlow Miller, and The Bear's Song by Benjamin Chaud.
Oh, and happy Valentines Day everybody!