Submitted by Ms. Tess!
I wanted to share some of my favorite non-fiction picture books of the year so far with you! Here they are: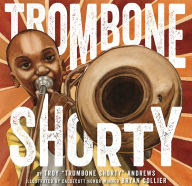 In
Trombone Shorty
Troy Andrews a.k.a. Trombone Shorty, a famous jazz musician, tells the story of his childhood in New Orleans, where music is everywhere. He wanted to make music, so he and his friends formed a band (the "5:00 Band" because that's when they finished their homework). He played a busted trombone, and everyone called him "Trombone Shorty" because the instrument was twice his size. He was even called up on stage at the New Orleans Jazz Fest when he was just a little tyke, and played a song with Bo Diddley. It's a sweet story about a person who followed his passion and is living his dream, and I think that's important for kids to see.
See this book listed in our catalog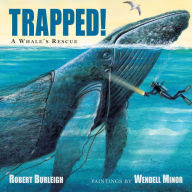 I love
Trapped: A Whale's Rescue
by Robert Burleigh about a humpback whale who gets trapped in a fishing net, and the humans who come to her rescue. I think it does a great job of educating children about whales. I thought the illustrations were really awesome, particularly at showing to scale how big the whale is compared to humans, and the book has interesting back matter.
See this book listed in our catalog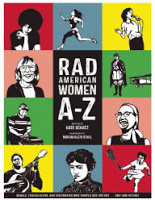 Rad American Women A-Z
by Kate Schatz is a book about women who have changed American history in different ways, for every letter of the alphabet! They come from different backgrounds, and historical periods. They accomplished different things. They are activists, athletes, and artists. Women like Kate Bornstein, the Grimke Sisters, Patti Smith, and Ursula LeGuin. There's even a letter for the "women whose names we don't know" – women who history has forgotten, women in our personal lives (like mothers and teachers), and women who will change the future. It's an inspirational book for anyone.
See this book listed in our catalog