Submitted by special guest blogger Ms. Melissa!
Children love Look and Find books. Typically these books have few words or are completely wordless, but there are many ways you can make them about literacy. Check out the list below for some ideas on how to use such books.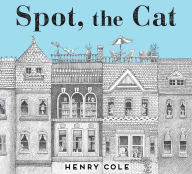 Spot, the Cat by Henry Cole is a beautifully illustrated story about a cat named Spot and his boy living in a city. There's so much you can talk about while following their adventure. Have your child search for Spot and encourage them to tell you the story in their own words. There are also opportunities to tell a story within a story. For example, have your child tell you about what's happening in each of the row houses, or about the people running in the park. See this book listed in our catalog.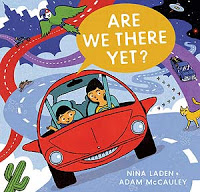 Are We There Yet? by Nina Laden and Adam McCauley features many objects on the first few pages which can be found throughout the book. Not only will you have a chance to talk about the words on the page, but you can also talk about the sequence of events each of the objects is going through during the story. See this book listed in our catalog.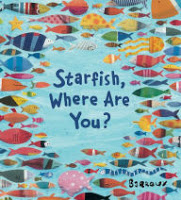 Starfish, Where Are you? by Barroux challenges the reader to find the starfish, jellyfish, and clownfish in each scene. That sounds simple enough, but there's something much deeper occurring in this tale. The fish will draw your attention to what's happening and will give the reader an opportunity to discuss the environment in which the fish live. See this book listed in our catalog.