Submitted by special guest blogger Ms. Melissa!
Children love building with blocks. You can expand their imaginative play skills by encouraging them to use blocks as objects or props in their play. Books can also be read while building to model these behaviors. Check out the books below for ideas on how you can incorporate books in your block play activities.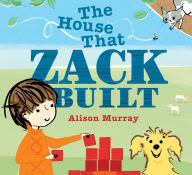 The House that Zack Built is written and illustrated by Alison Murray. After reading this book, encourage your child to build their own house. Re-enact the story as The House That [insert your child's name here] Built. In addition to their house, have them use blocks to represent the fly, cat, milk, etc. Allow them to thumb through the pages for reference and make a story of their own using new characters and actions. See this book listed in our catalog.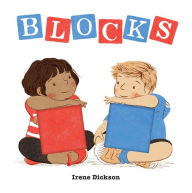 In Blocks by Irene Dickson, children will learn about primary colors and the value of sharing. You can also use the book to discuss structures. If you have colored blocks, you can sort them as they are in the story, and each build with one color. When you combine multiple colors you can discuss how much can be built when you share the blocks. See this book listed in our catalog.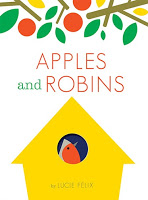 In Apples and Robins by Lucie Felix, children will explore shapes and can build the objects mentioned using combinations of various shaped blocks. This is a great way to make the images on a page come to life. For example, by using rectangular shaped blocks children can build a ladder just as it's illustrated in the book. After reading this book take a walk around your house or yard to see what can be built. See this book listed in our catalog.