Submitted by Ms. Andrea!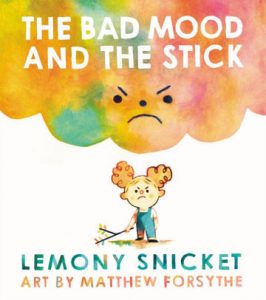 Lemony Snicket dives into the subject of bad moods and how they affect us all, transferring from person to person in his latest children's book,
The Bad Mood and the Stick
. What does a stick have to do with a bad mood? Everything! It starts the chain of events that causes one bad mood to travel all around the world to many different people, even you! Children will love finding the bad mood and who has it on each page. They will also enjoy the comical illustrations and how the stick comes into play. This is a great read aloud book for the whole family.
See this book listed in our catalog