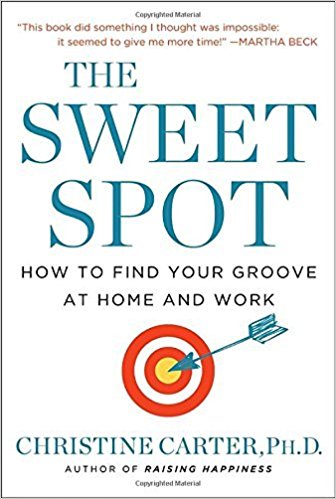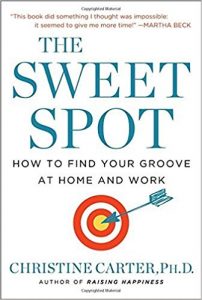 The Sweet Spot: How to Find Your Groove at Home and Work by Christine Carter
Format: Book
Who it's for: Adults
When we're trying to figure out how to feel less overwhelmed by life, digging through the sheer amount of advice out there can be even more overwhelming! Fortunately, Christine Carter has taken dozens of de-stressing tactics for a test drive, and she reports back on the ones that really work in The Sweet Spot. Dr. Carter discusses practical strategies for increasing positive emotions, developing better habits, and forging stronger connections with loved ones. She also shares examples of how she implemented these strategies in her life. To help you kick-start the process of finding your own groove, she offers "easiest thing" tips at the end of each chapter. Adopting even one or two of the many practices suggested in The Sweet Spot will help you make positive changes in your life. Find it in the catalog.