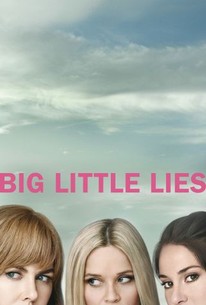 Book: Big Little Lies by Moriarty, Liane
TV Series: Big Little Lies
TV Series Release Date: 19 February 2017
Starring: Nicole Kidman, Reese Witherspooon, Shailene Woodley, Alexander Skarsgard, Laura Dern, Jeffrey Nordling, Adam Scott, Zoe Kravitz and James Tupper
Rated: TV-MA
This is the perfect TV show for anyone who loves a brilliant, mind bending, edge of your seat mystery.
The show is a bit confusing at first. But once you settle in hang on to your seat! All is not what it seems in the perfect lives of three mothers of first graders. It all starts when a new single mom named Jane moves into a seaside California town. Madeline and Celeste take Jane under their wing and quickly form a close friendship. No one realizes that the arrival of Jane and her little boy will begin the downward spiral that leads to murder. Things are definitely not as they seem in the lives of these almighty powerful families.  Watch as their lives unravel revealing scandal, ex-husbands and ex-wives and lies that we tell just to survive. Big Little Lies will keep you in suspense all the way to the end. I must warn you….. you will want to watch the entire season in one sitting. Find it on the Library catalog.