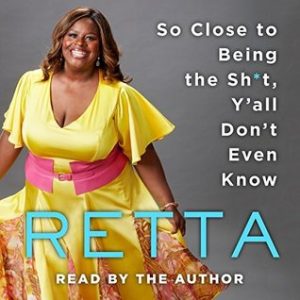 So Close to Being the Sh*t, Y'all Don't Even Know by Retta
Format: Audiobook
Who it's for: Adults
Those looking for a riotously good read may look no further! This collection of essays written by Parks and Rec star Retta covers a wide range of topics, including her missed opportunity to audition for the movie Dreamgirls, her start as a standup comic touring colleges across the United States, her deep-seated passion for the musical Hamilton, and more! The audiobook version of Retta's book comes particularly recommended as it is read with perfect comic timing by the author herself. A word of caution to those listening in their cars—you may need to pull the car over because you are laughing so hard!