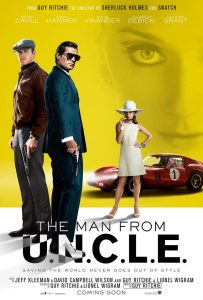 Title: The Man From U.N.C.L.E.
Format: DVD
Who it's for: Adults
This movie has it all. It is part spy movie, part buddy film and yes, even a romantic comedy, so it is easy for any movie goer to enjoy. This movie stars Henry Cavill as a CIA agent and Armie Hammer as a KGB agent both trying to retrieve a nuclear bomb. The buddy cop portion of this movie was done quite well, both agents have different ways of getting the job done and are continually butting heads.
This movie is a great watch for just about anyone so get some popcorn and enjoy the show!