White Hot by Ilona Andrews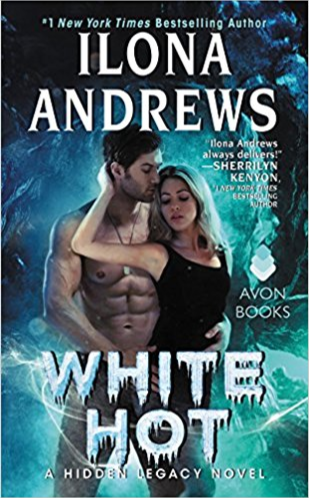 Format: CD Audio Book #2
Who It's For: Adults
In this Hidden Legacy Series book, best-selling authors Ilona Andrews a pseudonym for a husband and wife writing team, have put out another magical detective story.
Nevada Baylor is the lead in a family owned detective agency. She possesses a unique secret magic skill –she knows when people are lying.
She has used this skill and good old-fashioned hard work to solve cases, which has built her family business up and kept it afloat. Her magic skill is a secret, in a time when magic users are the norm.
Conner Rogan is a billionaire prime, one of the highest-ranking magic users. They are working together to solve a mystery that has them pitted against powerful magic possessors. The sparks between Nevada and Rogan are undeniable but Nevada refuses to see them. As Nevada hones her magic skills, she and Rogan will soon discover that ice can burn.