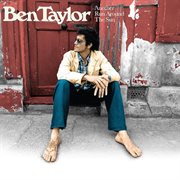 Another Run Around The Sun by Ben Taylor
Format: Digital Music
Who it's for: Teens, Adults
If summer has you ready to unwind with peaceful melodies, Ben Taylor's Another Run Around The Sun is one you'll want to check out. His soothing vocals and acoustic guitar require little of listeners but if one wishes to pay more attention, Taylor's lyrics are pure poetry.
From the song, Digest:
Now times change & the game plays on
And the truth remains but the rules have all gone wrong
Life rises, now here we are
Still looking for the place where we belong
No worries – the songs aren't all wistful.
From the song, You Must've Fallen
And through the absence of light I can hear you enchant in the night so
It's perfectly clear that I got nothing to lose and nothing to fear and
I got nothing to do except want to want be near
If you're still on the fence, let me add one more thing to consider. Ben Taylor, while an extraordinary singer/songwriter in his own right, is the son of music royalty, Carly Simon and James Taylor. You will undoubtedly recognize the similarity of his voice with his father's. If you are a fan of either parent (or both) you'll enjoy Ben Taylor's music. Find it on hoopla digital