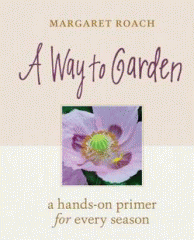 A Way to Garden: a Hands-on Primer for Every Season by Margaret Roach
Format: Book
Who it's for: Adults
Margaret Roach is a well-known and respected expert who has been gardening for decades.  This book is an update of the 1998 edition, and contains excellent instructions for the home gardener, with emphasis on the importance of native plants and the dangers of invasive ones.  Breathtaking photos of her gardens add to the beauty and appeal of this book.