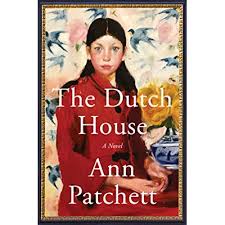 The Dutch House
By: Ann Patchett
Who It's For:  Adults
Narrated by Tom Hanks
The Dutch house is a lavish estate in the suburbs, just outside of Philadelphia.  Just after World War II, Cyril Conroy purchases the home for his wife and daughter.  Cyril has finally made it as a successful real estate investor and with the purchase of the home, Cyril pulls his family out of poverty into a lush new existence of opulence.
As told from the perspective of Danny, the youngest of Cyril's two children, the purchase of the Dutch house begins the family's undoing.  Danny's mother, who lives her life helping the downtrodden, cannot rationalize this new existence.  She has a nervous breakdown, and leaves her husband, her children and the Dutch house behind.
Danny, his sister Maeve, and their father are left behind to pick up the pieces.  They live a peaceful life at the Dutch house, until Cyril remarries a woman with two young daughters.  In a domino effect, life as they knew it falls apart.
In the audio version of this book, Tom Hanks does a wonderful job of portraying Danny and the events that take place over the course of five decades.  Danny's loss of his mother, his reaction to his stepmother, his relationship with his sister, and their extraordinary attraction to the Dutch house are all woven together into a powerfully emotional story.  For me the story was even more moving as I listened to it through the inflections, feelings and emotions of Tom Hank's voice.  Find it on hoopla digital.