I'm sure you've heard the phrase "own voices." I'm going to talk about what it means, why it's important, and offer a few title suggestions.
Corrine Duyvis created the #OwnVoices hashtag in 2015 to promote children's and young adult books written by someone from a marginalized or under-represented group who writes characters based on their own experiences, and from their own perspective. The number of #OwnVoices authors and their stories is growing, but their stories are still often told by authors with an outside perspective.
#OwnVoices is about bringing awareness to under-represented authors and what they bring to the world of writing through their lived experiences. It's about bringing awareness to readers that there are so many more experiences in the world than our own; and that we become better people, citizens, and friends when we read beyond their own experiences. It's about reaching the children and teens that pick up book after book, never seeing themselves or their experiences represented by the main characters in a book.
Use #OwnVoices on social media or in your search engine to find a selection of titles. Take a look at #WeNeedDiverseBooks on Overdrive or Libby to find a selection of #OwnVoices ebooks and audiobooks. Here are a few suggestions to get you started.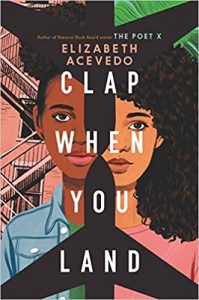 Clap When You Land by Elizabeth Acevedo
Published May 5, 2020
ebook and audiobook
Who It's For: Teens
Alternating between the Dominican Republic and New York, the reader experiences what loss does to two teens, and how forgiveness brings them together and helps them to heal. I have started reading this and the poetic verse of Elizabeth Acevedo does not disappoint.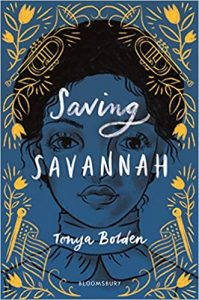 Saving Savannah by Tonya Bolden
Published January 14, 2020
Book
Who It's For: Teens
Set in the early 1900s in Washington, D.C., Savannah is a member of the upper class. She soon gets a view into how the other half lives, and is inspired to fight for changes. Step back in time to 100 years ago when people were fighting for change, just as they are today.
Find it in the catalog.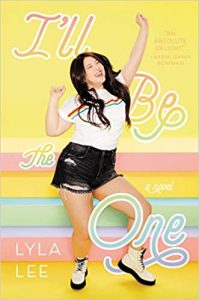 I'll Be the One by Lyla Lee
Published June 16, 2020
ebook
Who It's For: Teen
Skye wants to be a K-pop star, and she's going to audition no matter what people say about her weight. She has something to prove, and she's going to do it in front of the world. Confident Skye brings on the fun and body positivity in this light-hearted rom-com.
Find the ebook.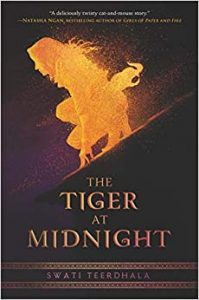 The Tiger at Midnight by Swati Teerdhala
Published April 23, 2019
Book
Who It's For: Teens
The stories of Esha and Kunal are based on ancient Indian history and Hindu mythology. Secretly, Esha is the Viper, an assassin bent on taking down General Hotha. Inevitably, Kunal, a soldier and the nephew of General Hotha, crosses paths with the Viper.
This first book in the series is full of romance, action, and magic.
Find it in the catalog.