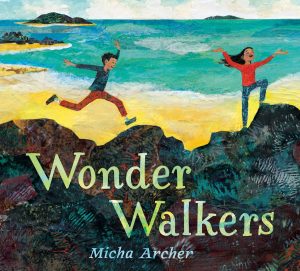 Wonder Walkers by Micha Archer
Format: Book
Who's It For: Children
Do you enjoy going for nature walks? Do you explore and ask yourself questions about the world around you? If so, I suggest you treat yourself to this book! Wonder Walkers is gorgeously illustrated with collages and sprinkled with delightful questions.  Two children go for  a walk and delight in what they discover.  Are you looking for a book to read and discuss with a young person?  Consider this one! Whether you often traverse outdoors or enjoy beauty from afar, this is a great pick for readers of all ages!