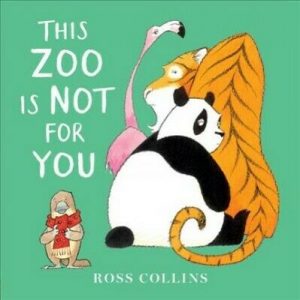 This Zoo Is Not For You by Ross Collins
Format: Book
Who it's for: Kids
Did you know you need an interview to be seen at the zoo? When one platypus answers the call for hire, they may find that the zoo is not as welcoming as it seems. After multiple rejections from the current zoo residents for not meeting their very particular requirements, perhaps the most a platypus can do is continue being themselves and make sure that the place that they belong is welcoming to everyone.
This adorably illustrated story in rhyme is a wonderful message for being inclusive and welcoming when meeting new people. Sometimes we can be quick to judge whether or not someone is "enough" for our established circles. Sometimes we wonder whether we can fit in or contribute something special to a new group. Sometimes it takes one brave and unique person to break down barriers and create a place where the uninvited are always invited! Whether you've been the platypus or a current member of a zoo looking for someone new, this picture book will remind you that even if the zoo is not for you, there's always room for you on the platybus!