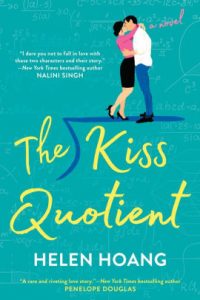 Stella Lane doesn't have much experience with men. A brilliant econometrist, she has devoted all of her time and energy to her career. She is a genius with numbers but love is a mystery. Now, at thirty years old she is under increasing pressure from her mother to marry. Stella knows she needs to get some more experience in the romance department but she also has Asperger's and often finds herself saying the wrong thing at the wrong time and driving people away. 
How else could she possibly learn the secrets of romance? The most logical conclusion is clearly to hire a professional escort.
Michael Phan is a gorgeous Swedish Vietnamese escort by night, tailor by day who helps Stella work through her itemized list of girlfriend lessons. Checking off one steamy box at a time, he also helps her realize that she never needed professional help to become a great partner. With encouragement from the right guy, she learns to enjoy romance and navigate such terrifying situations as family dinners and casual conversation. This endearing story is a great read to curl up with this fall! Find it in the Catalog.