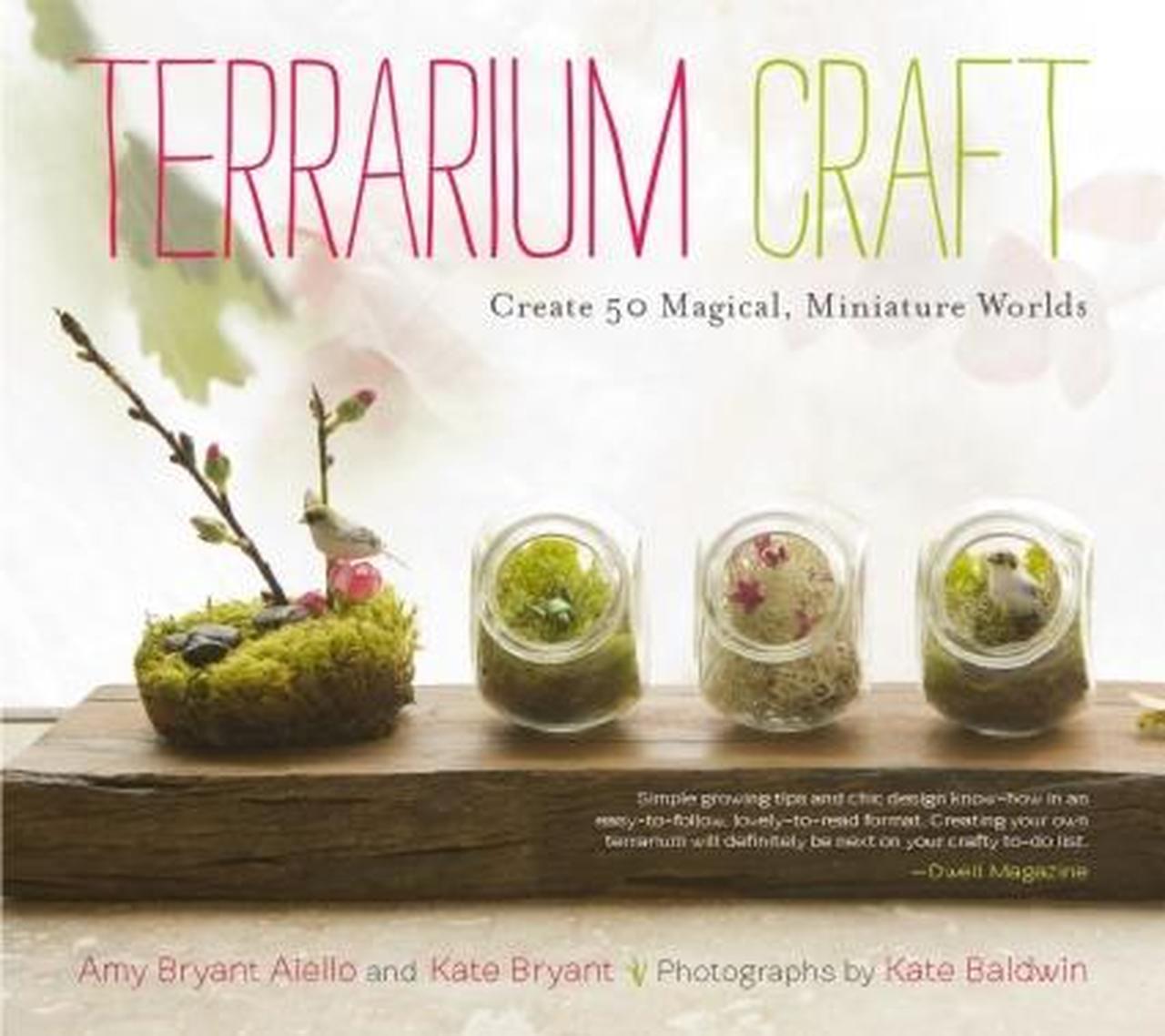 Terrarium Craft: Create 50 Magical, Miniature Worlds by Amy Bryant Aiello & Kate Bryant
Photography by Kate Baldwin
Format: Book and Ebook
Who's it for: Teens and Adults
A terrarium might just look like a jar of dirt and a few plants, and fundamentally…it is. But with a few extras and a bit of creativity, a terrarium can be a miniature world you can create yourself.
Terrarium Craft provides inspiration to help you create your own terrarium. The book explores four themes  (forest, beach, desert, and fantasy) and each entry comes with step-by-step instructions explaining how to assemble and care for your terrarium accompanied by beautiful photography. 
What I liked most about the book is that that the authors' creations are from found and recycled materials. This book shows how to create beautiful scenes from within a variety of glass objects you may have around the house or something you will be able to pick up at a thrift store. The authors provide good instructions for choosing containers and explains planting materials to help you create the healthiest environment for your new plants.
Available in the Catalog and on Hoopla Digital for instant download!