Life is crazy right now! While you try to take it easy this holiday season, check out these new, lighthearted stories.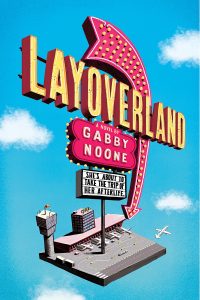 Layoverland by Gabby Noone
Published: August 4, 2020
Format: Book
Who it's for: Teens
Bea has some flaws. She says she is "a hater, not a helper," but then she is in a deadly car accident and finds herself as an assigned helper in purgatory. It turns out that the place between heaven and hell is in a tacky airport.
If Bea wants to move on to heaven, she has to help 5,000 souls figure out what's keeping them out of heaven. Bea is manipulative and can call out your weaknesses, so she's great for the job!
Then, it turns out that cute Caleb is also the guy that caused the car accident that killed them both. Of course, flawed Bea plots to make sure Caleb doesn't get into heaven.
If you like dark humor, and the tv show The Good Place, this book is for you!
Find it in the catalog.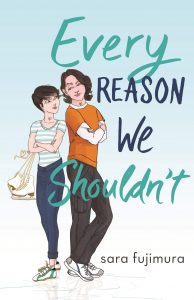 Every Reason We Shouldn't by Sara Fujimura
Published: March 3, 2020
Format: Book
Who it's for: Teens
Looking for an upbeat romantic comedy? Here's your book!
But first, Olivia has to work through some things. At 16, she feels like her competitive figure skating career is over, which means she's not living up to the expectations of her gold medal Olympian parents, the family skating rink business is failing, and her mom's serious back injury left Olivia as her caretaker, and has left the family with massive medical bills.
Then, Jonah Choi, speed skater and Olympic hopeful, begins training at her family's rink; and he attends Olivia's new high school. Jonah is someone who understands what it's like to be a professional teenage athlete, and as they spend more time together Olivia rediscovers her confidence and passion for skating. It's time for Olivia to decide what she wants!
Find it in the catalog.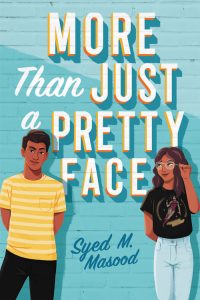 More Than Just A Pretty Face by Syed M. Masood
Published: August 4, 2020
Format: Book
Who it's for: Teens
Danyal Jilani lives up to his family's idea that he isn't very bright. But hey, he has lots of other things going for him. He's good looking, funny, likeable, and lives a carefree life. His only real concerns are becoming a chef, and getting the attention of Kaval. The problem is that Kaval's parents don't think Danyal is worthy of their daughter. Danyal's carefree days are upended when he is selected to participate in an academic competition. The competition is very exclusive, so this could be the way to prove himself to Kaval's parents.
Danyal has to be sure that he will win, so obviously he enlists the help of Bisma, a potential match for an arranged marriage made by his family. As Bisma and Danyal spend more time together working on his essay entry, he learns of her painful and scandalous secret. His connection with Bisma grows and he starts to realize that his ideal path may not be the best path for him.
Find it in the catalog.