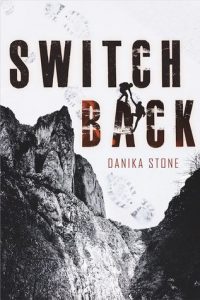 Switchback, by Danika Stone
Publication Date: May 28, 2019
Format: Book
Who it's for: Teens
For best friends Vale, the outdoorsy social outcast and Ash, the gamer geek, the mandatory P.E. mountain hiking trip is the last place they want to be. Ash is ill-prepared and Vale just wants to avoid the people bullying her. Suddenly, nothing matters except their survival when they become separated from the class. Alone and afraid, they must endure wild animals, terrible weather, and a wildfire. Maybe they will a find a new strength in themselves and each other… if they can make it out alive.
Pick this edge of your seat story for a quick and thrilling read before summer ends.
Find it in the catalog