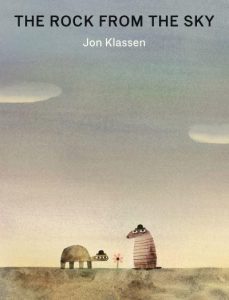 The Rock from the Sky by Jon Klassen
Format: Book
Who's it for: Kids
Do you have a favorite chair in your house, or a favorite table at a café; that one place where you feel at peace? And don't you hate it when someone is in that spot? Well, Turtle can relate. He has a favorite spot, too. One day his spot changes—a huge rock falls from the sky, right on his spot! Follow Turtle and his two friends, Armadillo and Snake, as they navigate the uncertainties of the future and how to deal with a bad feeling that just won't go away.
While this book may be intended for younger audiences, it is absolutely delightful! The dialogue is light and dynamic, making it the perfect choice for story time with your children, or if you just need a good pick-me-up. There are subtle shifts in color schemes that pair beautifully with the pace of the book, and who wouldn't enjoy a little turtle in a top hat?