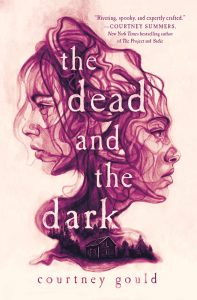 The Dead and the Dark by Courtney Gould
Format: Book
Who it's for: Teens
The Dead and the Dark alternates perspectives between Logan, the daughter of popular T.V. ghost hunters, the ParaSpectors, and Ashley, a small-town girl whose boyfriend just went missing, as they try to figure out what is plaguing the town of Snakebite, Oregon. Missing teenagers, ghosts, family secrets, and more keep this book entertaining from beginning to end.
I really enjoyed this book, it was completely captivating! The way that Gould writes makes the characters feel realistic, and the book overall just hard to put down. The twists and turns of the mystery keep readers guessing and curious until the end. I highly recommend this book if you're in the mood for a small-town paranormal mystery!