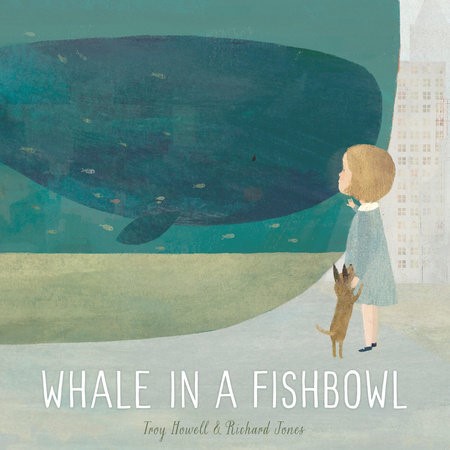 Whale in a Fishbowl by Troy Howell & Richard Jones Illustrator
Format: Book
Who it's for: Children & To All Who Are Waiting… Unknowingly to be Free!
Wednesday is a Whale who lives in a gigantic fishbowl in the middle of the city. She always watches the people hurrying, pedaling, wheeling and worrying around her. Wednesday can't see anything but the busy city until she jumps up, then catches a glimpse of blue. Blue made heart soar and she loved leaping up to see it. The people around her thought she was doing tricks. But, Wednesday just wanted one more glimpse. When she wasn't leaping, she stayed at the bottom. One day a little girl tapped on the glass,"Hey." They gazed at each other. Her eyes were blue too. "My name is Piper. You don't belong in there." As Piper was leaving she called, "You belong in the sea!"
The sea. What is the sea? Thought Wednesday.
Because whales don't belong in fishbowls do they?
Find it in the catalog.